News From the Lake for April 8th, 2015
News in a nutshell: TCM and Bonhams continue their beautiful relationship, another event for those in Los Angeles suffering from TCMFF withdrawal, and what's new on DVD and Blu.
If you were at the TCM Classic Film Festival this year then you recall TCM and Bonhams conducting another appraisal panel, evaluating items that might, eventually, be sold at auction. The network recently announced their partnership with the auction house is going strong and is culminating in an auction devoted to movie posters on July 20th. The auction, entitled Picture Perfect, will "explore the importance of the poster as an advertising tool from the early days of cinema…through the Golden Age and the post-Studio era." Posters set to go up on the auction block include an original painting for Star Wars, a Creature From the Black Lagoon one sheet, and a six sheet poster for Queen Christina.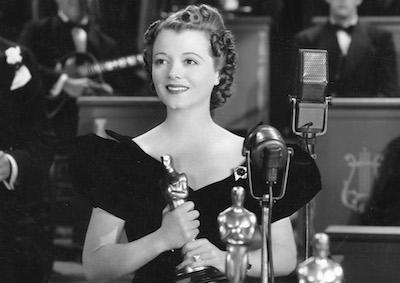 If you're in Los Angeles April 10th-June 28th stop by the Billy Wilder Theatre in Westwood Village for one of several screenings honoring director William Wellman. William A. Wellman, Hollywood Rebel is an on-going retrospective of the director's work with 21 screenings of several of his iconic films like A Star is Born (1937), Night Nurse (1931), and The Ox-Bow Incident (1943). William Wellman, Jr. and Frank Thompson will be on-hand at select screenings. Full details can be found at the William A. Wellman event page.
New on DVD and Blu-ray
Warner Archive: If you're a fan of Westerns, you're in luck this week as Warner Archive puts out several Allied Artists and Monogram cowboy films. Those available to purchase now include: Black Midnight and Bad Men of Tombstone (1949), Seven Angry Men (1955), Screaming Eagles (1956), and Face of Fire (1959). Any of these can be purchased, on-demand, from Warner Archive.
Timeless Media: If, after buying all the titles from Warner Archive, you need even more Westerns, head to Timeless Media who will be putting out Day of the Outlaw (1959) and the tenth volume in their Gene Autry movie collection on May 19th.
Flicker Alley: Finally, if you're a 3D fan you might want to grab a copy of Flicker Alley's 3D Rarities on June 16th. The deluxe Blu-ray includes 22 films utilizing the 3D format from the early days of cinema. Complete details can be found on Flicker Alley's website.
A freelance film critic whose work fuels the Rotten Tomatoes meter. I've been published on The Hollywood Reporter, Remezcla, and The Daily Beast. I've been featured in the L.A. Times. I currently run two podcasts, Citizen Dame and Ticklish Business.