News in a nutshell: Laurel and Hardy receive the biopic treatment, a new UCLA retrospective, what's new on DVD and Blu.
The Hollywood remake train hasn't rolled into the station just yet; it's taken on two additional passengers with the announcement that Laurel and Hardy will be the subjects of an upcoming biopic. Deadline reports actors Steve Coogan and John C. Reilly have signed on as Laurel and Hardy, respectively, in Jon S. Baird's Stan & Ollie. The script is by Philomena scribe Jeff Pope and will focus on the duo's variety hall tour of Britain in 1953 after the two had fallen out of fashion. I'm always interested in a biopic looking at a specific time as opposed to covering the entirety of a career. Coogan and Reilly definitely aren't my first choices for either Laurel or Hardy, and director Baird, whose work is hit or miss, gives me pause. We'll see what happens.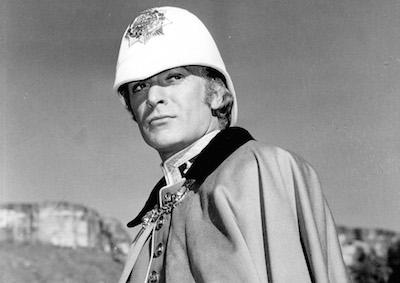 L.A. peeps might want to head out to the Billy Wilder Theater for the latest UCLA Film and Television Archive tribute, this time honoring writer/director Cy Enfield. Running until March 18th you can catch screenings of Enfield's most enduring works including Mysterious Island (1961) and Sands of the Kalahari (1965). You can find more information, screening dates and times, at the event website.
New on DVD and Blu-ray
Criterion: The Criterion Collection has been hitting it out of the park with their first crop of 2016 titles (just got Gilda!). Just announced for April is a rerelease of Brief Encounter (1945) and the Criterion premier of Only Angels Have Wings (1939). The former was originally put on a David Lean set, while the latter just received a Blu-ray début via the TCM Vault last year. Only Angels Have Wings hits store shelves April 12th, while Brief Encounter releases April 26th.
Film Detective: Film Detective will release Kansas City Confidential (1952) on Blu-ray on January 25th.
A freelance film critic whose work fuels the Rotten Tomatoes meter. I've been published on The Hollywood Reporter, Remezcla, and The Daily Beast. I've been featured in the L.A. Times. I currently run two podcasts, Citizen Dame and Ticklish Business.