Fay Wray and Robert Riskin: A Hollywood Memoir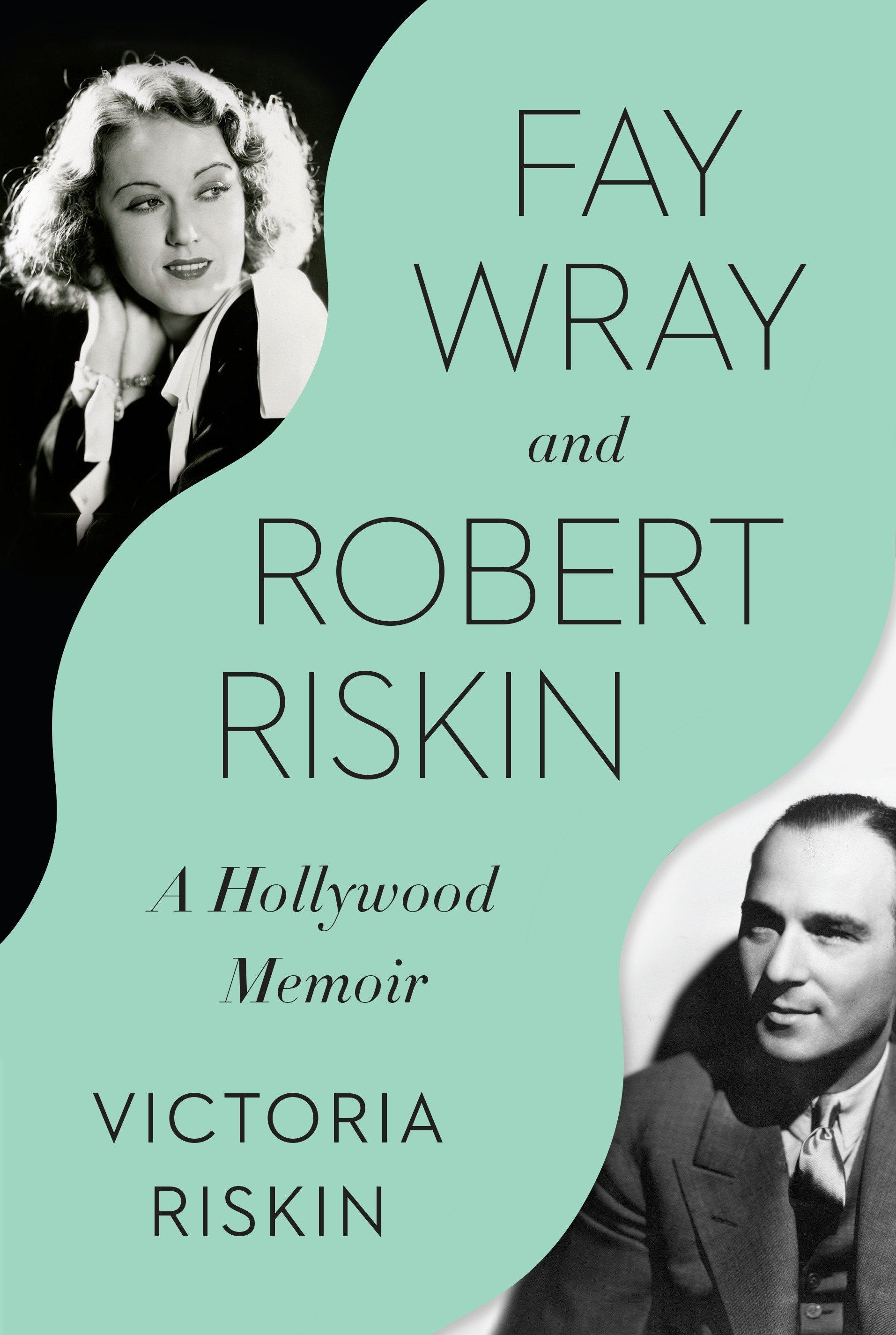 He was a successful Hollywood screenwriter whose words shaped several of Frank Capra's classic features. She was the actress whose beauty (and powerful set of lungs) captured the heart of a giant ape atop the Empire State building. Separately, they were representative of all that was glamorous and effective in the golden age of Hollywood. Together they were a loving couple whose marriage produced three wonderful children. And their life together is documented in daughter Victoria Riskin's memoir, Fay Wray and Robert Riskin: A Hollywood Memoir.
When I interviewed Victoria Riskin in anticipation of this book, it was her hope that the memoir would prove two things: that her mother wasn't JUST known for King Kong (1933), although she always loved the association, but, more importantly, she wanted to showcase the importance of her father to Frank Capra's career. This element is central to Riskin's book. Though each chapter is divided between a chapter for Robert and a chapter for Fay, Victoria Riskin seems far more interested in illuminating her father's own past. He grew up understanding the working man in a way that Frank Capra never could, and yet Capra always appeared to hold resentment for the fact that he never wrote his own movies. Eventually Riskin would get involved in the formation of the Screen Writers Guild and, boy, is it interesting to read about this while Hollywood itself is having issues with writers. Victoria Riskin captures her father's love for writing and his own attempts to strike out on his own; unfortunately he'd only direct one film, 1937's When You're in Love.
If you've read plenty on HUAC and the creation of the Writer's Guild a lot of these sections will feel repetitive. There's also a lengthy discussion on Riskin's time in the war and making war propaganda films for the OWI that's fascinating, though it can read a taste dry if you're not down for the intense subject matter. It's wonderful hearing about Riskin's writing process, his relationship with Glenda Farrell and Carole Lombard, and, ultimately, his meeting with Wray. Victoria includes plenty of her father and mother's letters to each other, both throughout their courtship and after their marriage and that's what makes A Hollywood Memoir so special. There's never a moment of denial about how much these two loved each other, but you can't help but feel it's a bittersweet examination of nostalgia for Victoria herself, who lost her father at such a young age and details her own attempts to grapple with his death as an adult.
On the opposite end of the spectrum is Fay Wray, whose life was equally fraught with compelling experiences. Riskin sensitively looks at her mother's marriage with the troubled writer John Monk Saunders, a facet of Wray's life she tried to hide from her children. Since Wray was the parent who lived longest, Riskin's adoration for her mother's strength and ingenuity is on full display. Towards the end of her life, when she married again, Riskin details her own mixed feelings on it but never judges her mother for the happiness she felt. It does, at times, feel like the book is skewed more towards examining Riskin, maybe because he died so young and so much of his life remains a mystery to his daughter, but I found the Wray sections to be more compelling to read. Maybe because I was more in love with the subject matter of acting than screenwriting.
In a landscape where Hollywood romances often end in divorce, it's so heartwarming to read about a relationship that was a love match. You could read A Hollywood Memoir and perceive it to the sanitized detailing of a relationship by a child who didn't know her parents relationship except through written correspondence, and that's valid, but who cares? Riskin details her parents lives in beautiful detail and gives us a love story for the ages.
Interested in purchasing today's book? If you use the handy link below a small portion will be donated to this site!  Thanks! 
WANT TO SEE OTHER CLASSIC FILM MEDIA I LOVE? CHECK OUT MY AMAZON INFLUENCERS PAGE
A freelance film critic whose work fuels the Rotten Tomatoes meter. I've been published on The Hollywood Reporter, Remezcla, and The Daily Beast. I've been featured in the L.A. Times. I currently run two podcasts, Citizen Dame and Ticklish Business.