25 Days of Christmas: Emmet Otter's Jug-Band Christmas (1977)
Originally published December 3rd, 2014
A double post to catch me up, and another Christmas first-time viewing! Tonight's film is the Jim Henson 1977 movie Emmet Otter's Jug-Band Christmas. I'd heard people rave about how fantastic this television movie is, that it was one of Henson's best, and how hard it was to find. I wanted to watch this last year but could only find it on YouTube. Thankfully, the movie hit Netflix Watch Instantly this year so everyone who wants to watch this can. I should preface this by saying I'm a Henson fan, but not a die-hard Muppet fan. I love Labyrinth and Fraggle Rock and I've seen only a few Muppet movies, mostly I grew up on Muppet Babies. I like the Muppets, but I don't LOVE the Muppets. That's essentially how I felt about Emmet Otter, I liked it, but I didn't love it.
Emmet Otter (voiced by Jerry Nelson) and his Ma (voiced by Marilyn Sokol) are dirt poor, scraping away doing odd jobs for little money. Emmet really wants a guitar for Christmas which of course the family can't afford. By Emmet and Ma hear about a talent show where the winner will get $50! Emmet wants to use the money to buy his Ma a piano, while Ma wants to buy Emmet the guitar. Both make sacrifices to get what is needed to win and learn the true meaning of family and Christmas.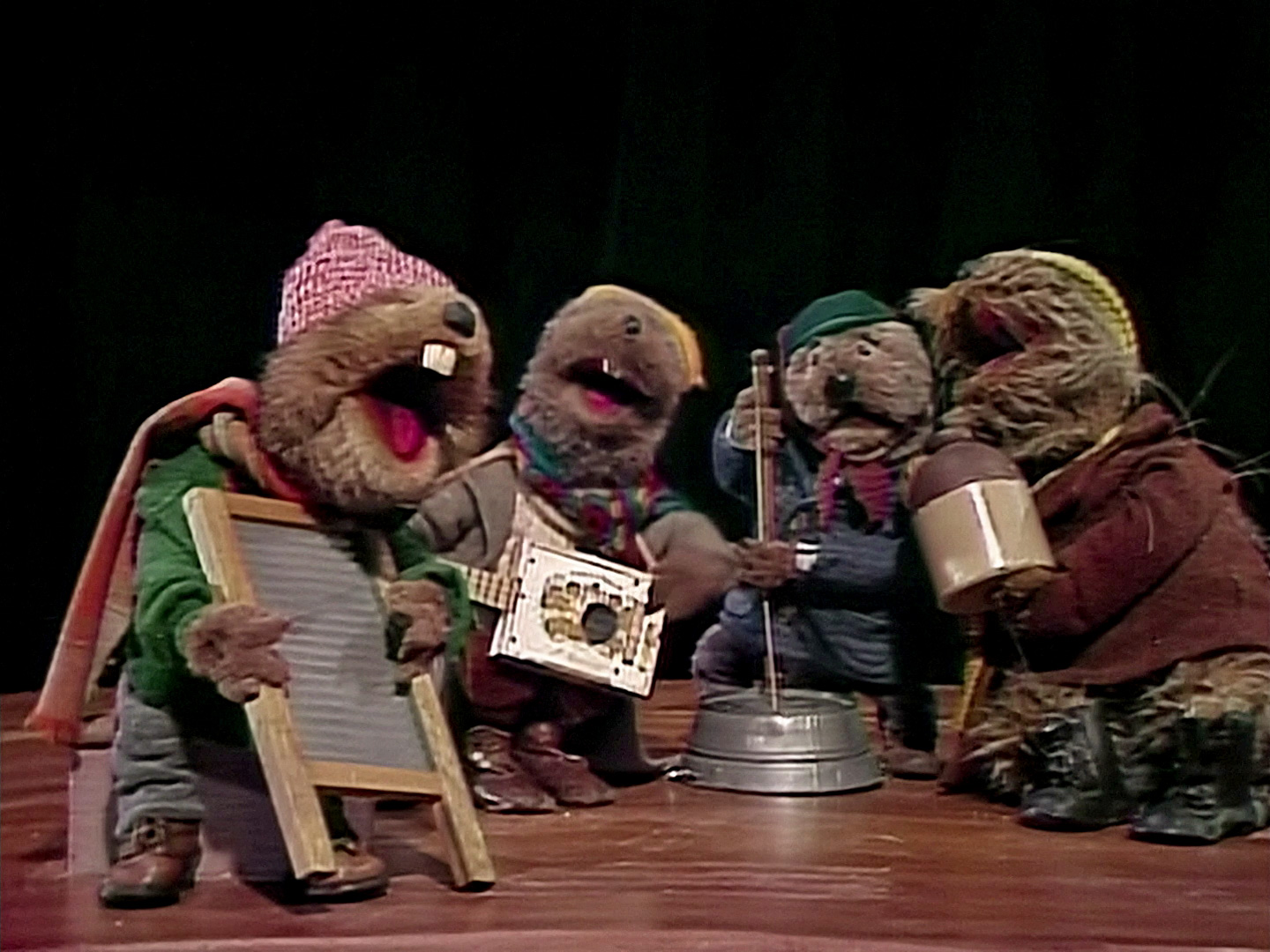 This is one of two Gift of the Magi tales I've watched in these 25 Days, the first being a segment of O. Henry's Full House (a quick reminder that My Month With Marilyn will be continuing as soon as Christmas is over!). This was definitely a more creative take, obviously with puppets and animals being the key difference. The duo of Emmet and Ma is a happy one, yet they each want something that they assume they'll never get. In order to make the other happy on Christmas, they have to sacrifice something of the other's. Emmet has to put a hole in his mother's washtub to make a washtub bass, while his mother has to sell Emmet's tools to buy a dress. If you're a Gift of the Magi fan you'll love this. I also loved the opening song "The Bathing Suit That Grandma Otter Wore." It's pretty a song about how fat Grandma Otter was and I was chuckling throughout, definitely a hilarious way to open the film.
Sadly, I just wasn't as engaged with this movie as I thought I'd be. I've mentioned this in regards to the Muppets before, but a lot of the enjoyment derives from how young you were when you watched this, the nostalgia factor. Having just watched this for the first time I wasn't as prepared for the homespun, Southern feel of this movie. The song, written by Paul Williams, all seemed to sound the same (I'm not a country fan to boot), and there just wasn't a feel for the narrative. I didn't know if this was a comedy, a drama, or what. The film opens with a hilarious song but the rest of the songs don't have that feel. This reminded me a lot of Disneyland's Country Bear Jamboree, a similar story filled with nostalgia for some that I just don't enjoy.
I liked this for the Henson factor, in that many of the voice talents can easily be placed to their Muppet counterparts. One of the members of the Nightmare Band is Animal, Emmet is Robin, etc. I know die-hard Henson/Muppet fans will flock to this if they haven't discovered it already, I was just looking for a quick exit which thankfully it has at 50 minutes.
I was sad that I didn't enjoy Emmet Otter and his Jug-Band Christmas, it just didn't get to me in time. I'm nostalgic for a lot so I know how it feels when someone doesn't "get" what I love, and that's how I felt about this. I think if I had seen this as a child I would love it and I might give it a second chance next Christmas. Right now, I'm on the fence.
Ronnie Rating:
A freelance film critic whose work fuels the Rotten Tomatoes meter. I've been published on The Hollywood Reporter, Remezcla, and The Daily Beast. I've been featured in the L.A. Times. I currently run two podcasts, Citizen Dame and Ticklish Business.