"The Lady From Shanghai" Review – Orson Welles (Summer Under the Stars #5)
Thoughts on Orson:
I have a confession to make. I have never seen Citizen Kane. There, I said it. Otherwise, I've seen Welles in Tomorrow is Forever and only half of The Long, Hot Summer, which I had to give up on because his performance was incredibly annoying.
But, I'm willing to give him a chance because I feel like two movies isn't enough to give me a full opinion on him. Let me know in the comments if there's any of his movies I should check out!
TCM Movie Schedule:
The Tartars
The Immortal Story
The V.I.P.s
The Eyes of Orson Welles
Journey Into Fear
The Stranger
Mr. Arkadin
Othello
The Third Man
The Lady From Shanghai
Citizen Kane
Chimes at Midnight
Get to Know Your Rabbit
Film Review:
Michael O'Hara (Orson Welles) is hired to work as a seaman for the rich and successful lawyer Arthur Bannister (Everett Sloane). O'Hara feels that something is amiss between Bannister and his business partner, George Grisby (Glenn Anders) and begins to fall for the charms of Bannister's wife, Elsa (Rita Hayworth).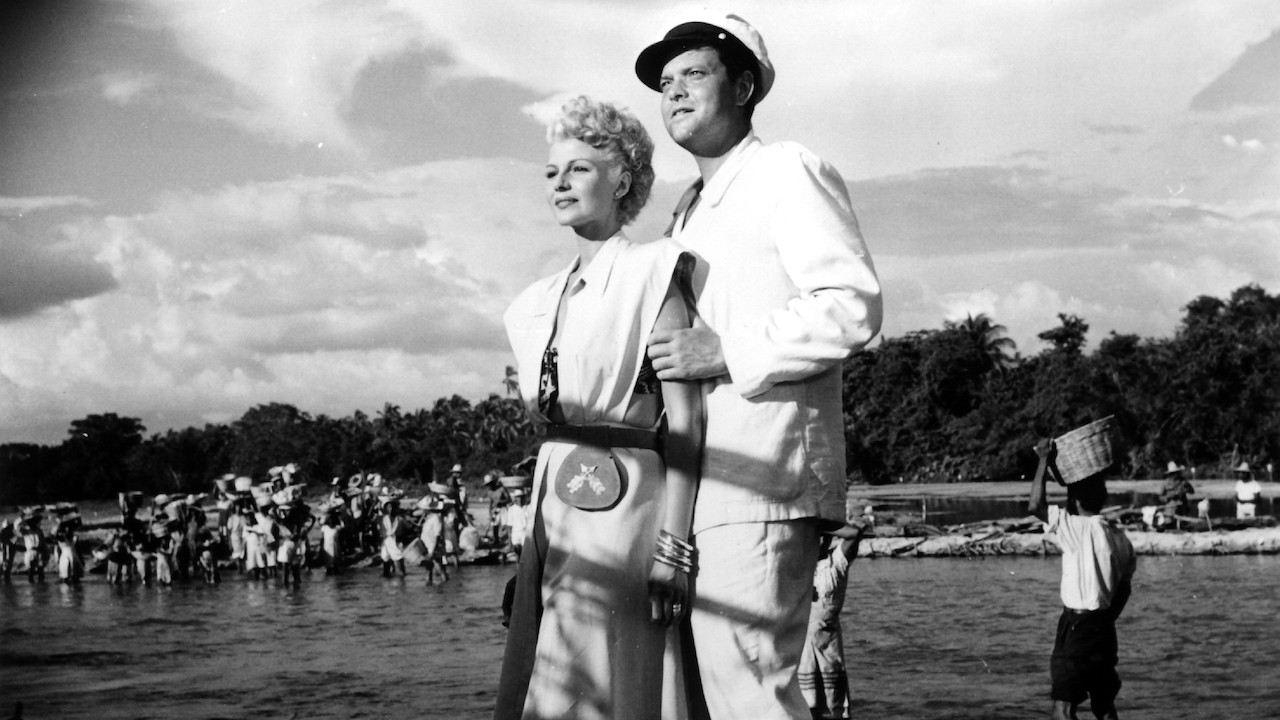 Normally, I am not one for noirs, and while this one was still quite paint-by-numbers, it diverged enough from the usual formula to be more interesting. The fact that it takes place on a boat at the beginning of the movie was unique and adds to the claustrophobia the characters are experiencing.
The writing is very sharp, and paired with the inventive cinematography, makes it feel ahead of its time. The last scene in the abandoned funhouse is definitely a stand-out; the camera work and editing choices are like nothing I've ever seen in an Old Hollywood film.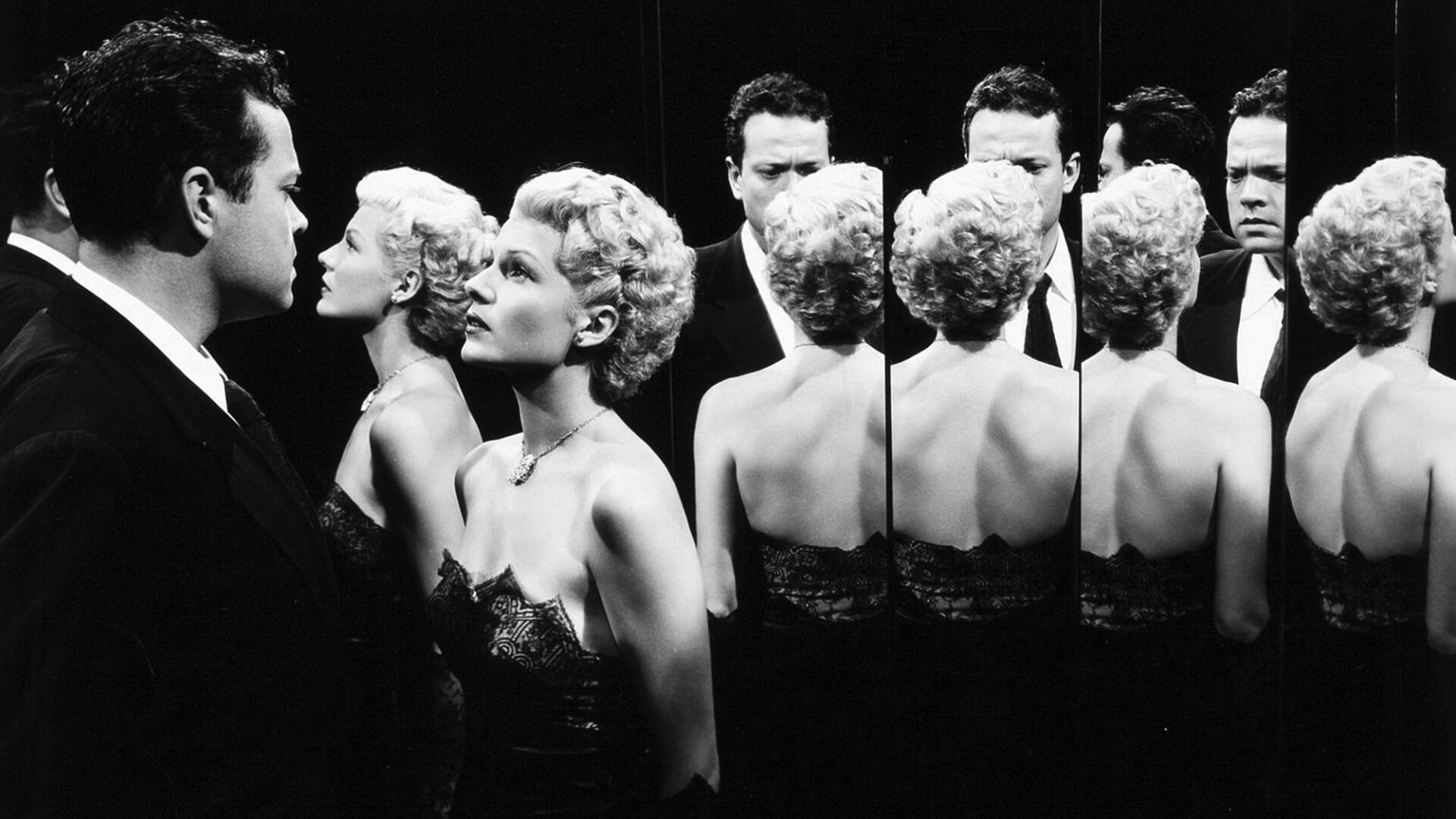 Towards the middle, the plot starts to drag, and Welles' narration in his terrible Irish accent is given way too much focus. It also starts to fall back into a lot of noir cliches around this point, but manages to pick itself back up around 3/4 of the way through.
The courtroom scenes felt like they came from a different film, and had some slightly farcical aspects that didn't work. I'm slowly getting tired of court scenes, since a majority of old movies seem to have one. Maybe it's for added drama, I really can't say, but most of the time they feel out of place.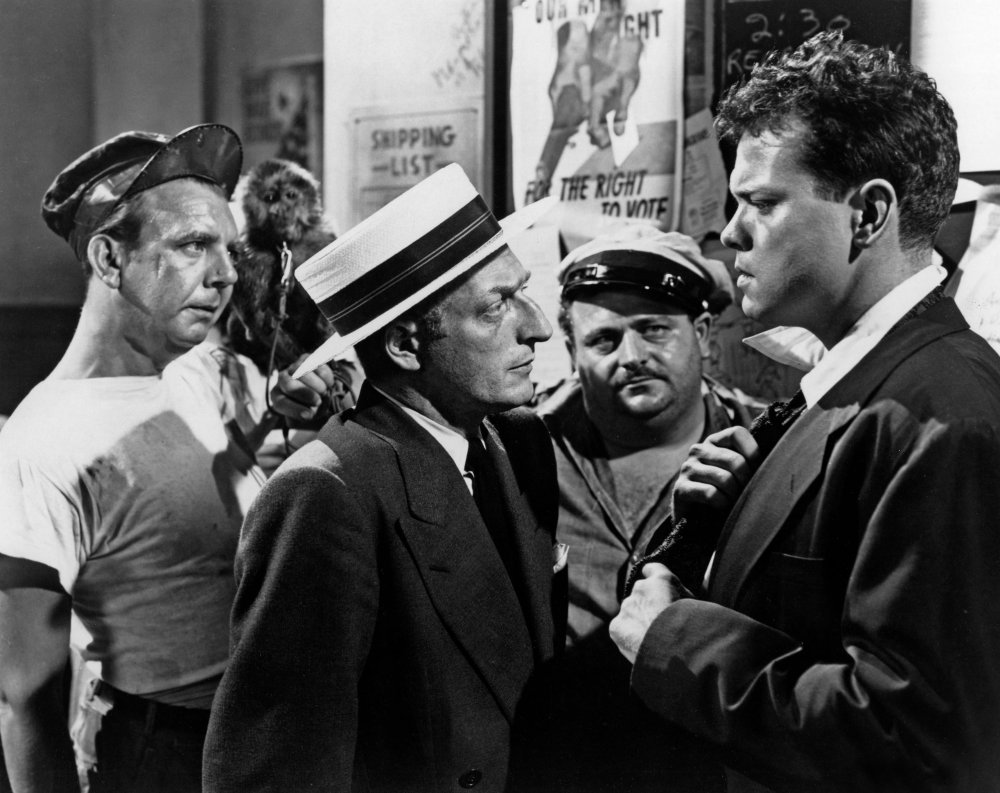 Rita Hayworth is really the star of this picture, though I'm gonna be honest – I don't like femme fatales. To me, they're just another way to villainize women and that is pretty much the case in The Lady From Shanghai. (Also I kind of hate the title). Without saying too much, I think the twist ending was unnecessary and disappointing.
Hayworth plays Elsa with so much depth and gave her slightly corny writing some flair. It took a while to get used to her with bleached blonde hair, but I think it really helped create a completely different character.
When the film finds its footing, it's quite interesting. I got caught up in the twists and suspense. It suffered from trying to do too many things at once, which is probably because Welles' original cut of the film was almost three hours long but the studio forced him to chop it down to 87 minutes. The final product still feels pretty whole, but some added scenes might have been helpful in creating some fluidity and filling in plot holes.
Orson Welles doesn't do much for me as an actor, especially with this film. He seemed like he did not want to be there. I liked his writing and directing choices, but maybe an actor with more range or nuance would have been a better pick. He and Hayworth didn't have as much chemistry as I had expected, but their relationship was very strained at this point and they got divorced shortly after shooting wrapped.
Bonus points for some fun fight scenes – I love fight scenes in old films, they're so over the top and everybody's flying all over the place – and the location shooting in Acapulco and San Francisco. And Hayworth sings a song that's really beautiful.
All in all, The Lady From Shanghai is just too jumbled and generic for the most part to really let me enjoy it, but has its moments.
Superlatives:
Favorite Scene: The Funhouse
Favorite Character: Elsa Bannister
Favorite Quote: "You've been traveling around the world too much to find out anything about it."
Welles' Performance: I wasn't particularly impressed with his acting, especially with the terrible accent, but he was good in some scenes. I'd give his performance a 2.5/5.
Would I Recommend? For the most part. It's an inventive-ish noir with great performances from Rita Hayworth and Everett Sloane, and takes enough risks thematically and from a filmmaking perspective to have it stand the test of time.
Overall Rating:
Audrey is a self-proclaimed film buff who loves to watch, read, and write about movies. Her passions include queer & feminist studies, watching obscure 80s/90s and Old Hollywood films, and discovering new music. She also writes for Scribe Magazine. Check out her podcast about actors who died young!