"Reflections in a Golden Eye" – Marlon Brando (Summer Under the Stars #13)
Thoughts on Marlon:
I won't lie, I've never gotten the appeal for Brando. I have seen a few of his films (On the Waterfront, Streetcar Named Desire, Guys & Dolls, and The Young Lions) and was not that impressed with him in any of them. He's not necessarily a bad actor, I just don't like him. There seems to be a self-consciousness from his performances that distracts me.
TCM Movie Schedule:
The Teahouse of the August Moon
Julius Caesar
Mutiny on the Bounty
Guys and Dolls
The Chase
Meet Marlon Brando
A Streetcar Named Desire
The Wild One
Viva Zapata!
Reflections in a Golden Eye
The Formula
Film Review:
The story of a group of people living at an army post in the South, dealing with their sexuality, mental health, and relationships with one another.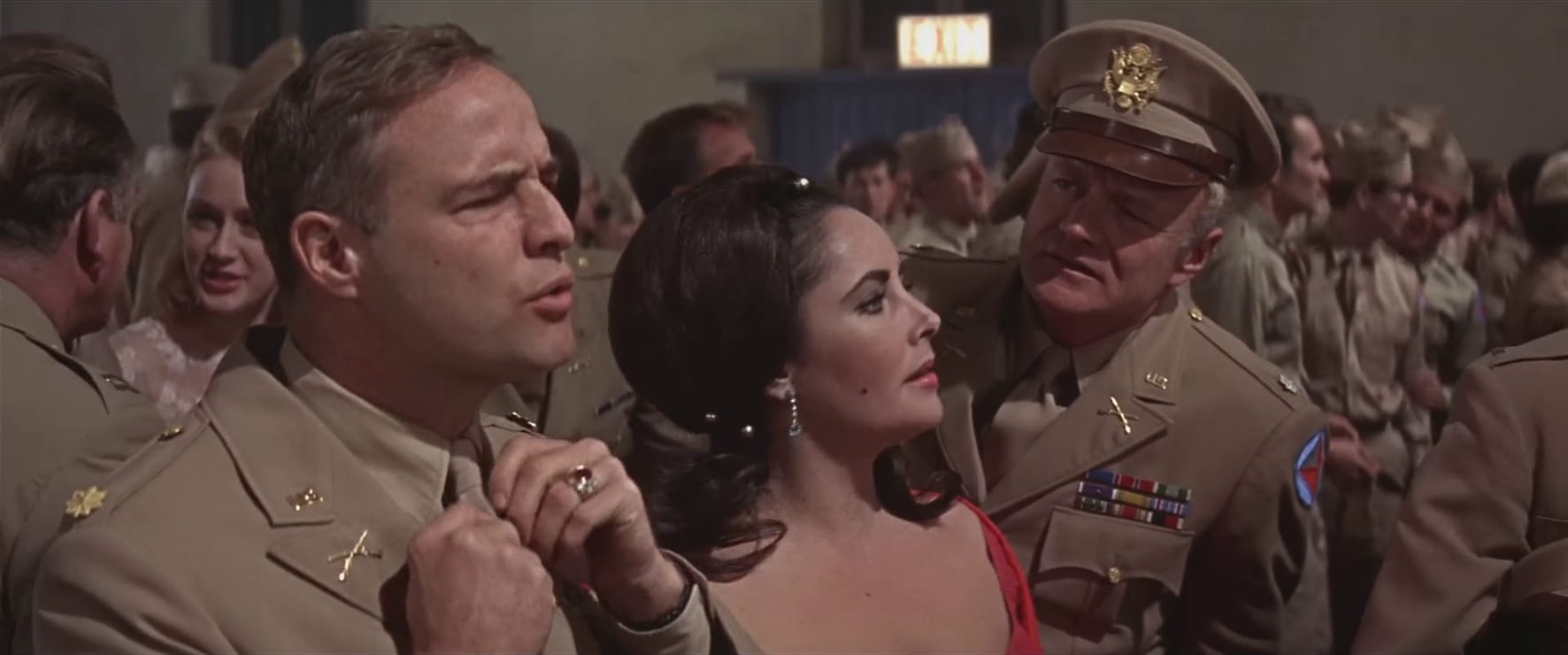 I cheated a bit and opted to watch the version on HBO Max, as the one on TCM is tinted a terrible shade of sepia that I knew would bother me. Despite the fact that it is not the version director John Huston would want me to watch, I think it looked better and captured the beauty of the nature surrounding the film.
Once again, Elizabeth Taylor steals the show. Unfortunately, her outfits/hair/makeup are anachronistic, which took me out of the movie a bit. She's perfect for the role of Leonora, a catty and seductive woman not unlike her role of Maggie in Cat on a Hot Tin Roof. In fact, I saw a lot of similarities between these two films and this could have easily been based on a Tennessee Williams play.
This is one of those films where it feels like everyone is acting, so it didn't feel very natural and I found it hard to stay immersed in the story. Taylor and Brando are two actors who definitely come off this way to me in general, they're not very good at just being natural with their performances.
The story mainly follows Major Weldon Pendleton (Marlon Brando), a repressed gay man who struggles to fit in with the gender roles placed upon him. Originally, the role was meant to go to (my fave) Montgomery Clift, but he died before production began. I think Clift would have been a much better choice and would have brought more complexity to the part.
Brando seems out of place, though it was interesting to see him play a more subdued role, since I'm used to him being more outwardly angry. His approach to the character didn't feel nuanced enough, but the plot also didn't deal with the commentary of societal and sexual norms as well as it should have.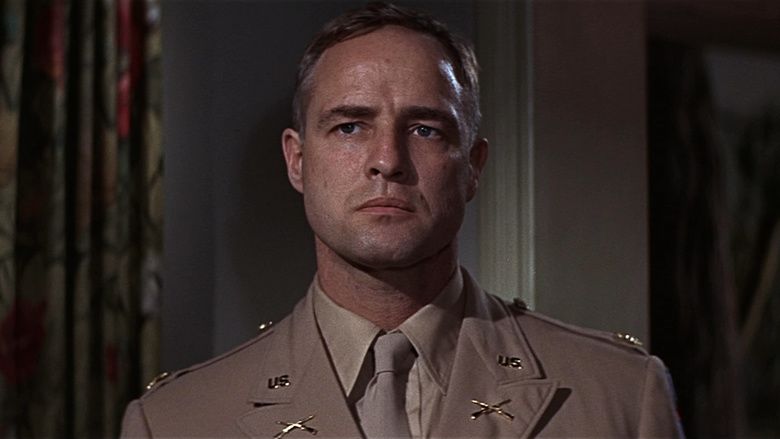 Since the film was made in 1967, it was still pretty conservative in its depictions of homosexuality, which I feel like has dated it quite a bit. Though there is a pretty large amount of nudity, which I was not expecting at all. Riding a horse wearing nothing seems pretty painful, honestly.
The film also seemed watered down with Julie Harris' character, Alison. It is mentioned once that a couple years prior, she cut off her nipples with gardening shears, yet the film never fully addresses the subject. She's sort of just there to be the "mentally unstable" woman.
Robert Forster makes his film debut as Private Williams, who isn't really developed past being a creepy stalker who likes to be nude a lot. I felt like he had potential to be an interesting character who would tell us more about Brando's character, but things were left pretty murky.
Apparently, the novel has a lot more backstory about Williams that was probably considered too ~risqué~ for the film, which once again, dates it considerably. And doesn't really give us an idea of who he is. Which causes most of his behaviors to make very little sense.
None of the characters are really that interesting, mainly because we hardly know anything about them. The film feels very surface level, which is annoying because the subject matter demands a complex and thought-provoking approach. It's not even campy enough to really be that fun.
Reflections in a Golden Eye looks great, the cinematography captures the beauty of the outdoors and all of the horseback riding scenes are nice. As a past horse rider myself, I always enjoy watching people doing it on film. Also the film gets bonus points for the scene when Taylor hits Brando in the face with a riding crop several times.
I felt like the film had a lot of potential and talent, but maybe it was made too early. It missed the mark on a lot of different elements, probably because Hollywood just wasn't "ready" for them yet. I could see this getting a remake, and I think it might be a film that could actually use one.
Superlatives:
Favorite Scene: Hammock and Invitations
Favorite Character: Leonora Penderton
Favorite Quote: "It is far easier to recognise a leader, than to define leadership in clear and universally understood terms."
Brando's Performance: Terrible Southern accent, seems to be phoning in a bit, and not the best choice for the part. I'd give his performance a 2/5.
Would I Recommend? Maybe? I was pretty mixed. It's not totally bad nor totally great, but if you like Taylor and/or Brando, I'm sure you'd enjoy it.
Overall Rating:
Audrey is a self-proclaimed film buff who loves to watch, read, and write about movies. Her passions include queer & feminist studies, watching obscure 80s/90s and Old Hollywood films, and discovering new music. She also writes for Scribe Magazine. Check out her podcast about actors who died young!